An answer is meaningless without its question.
Technology can provide lots of answers, but what solution best answers Your Questions? Your Challenges? Your Needs?
Our method integrates many facets to enable our clients' initiatives to culminate with achieving bona fide benefits. Below is an overview: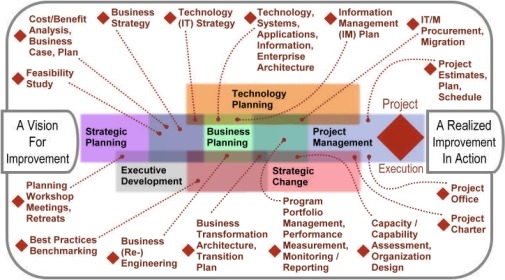 We have the experience. We know about successful innovation…
realizing improvements from better business planning, organizations, processes, technologies.
We offer sensible options…
answers that show we understand your unique needs.
We provide solutions that are right for you and that will get you results…
We are Promitus Solutions.

Copyright © Promitus Solutions Ltd. 2008. All Rights Reserved.